At its core, Discovery offers children an opportunity to develop voice and be agents in their learning. We believe that all children are competent and capable and deserve to be immersed in learning opportunities where they explore and investigate their interests and passions whilst building dispositions, in ways that are authentic and contextual. When provided with such opportunities, we set them up to be successful and to thrive.
At Mary Queen of Heaven, we work alongside the consultants at 'Traces of Learning' to design and implement an approach to Inquiry that is child-driven and which evokes joy, wonder and curiosity. This approach is developmentally appropriate and evidence-based, with strong links to the Australian Curriculum.
P-2 Discovery Through Play
Children are engaged through structured play experiences, which aim to foster empowerment and deep, transferable connections with knowledge and understanding. The learning environments or 'Discovery Spaces' are informed by data and designed with authentic links to curriculum, context and children's interests and needs.
Children build stamina within the Discovery spaces: Construction, artistry, dramatic play, sensory, language of marking (writing), book nook. Provocations are deliberately placed within discovery spaces and are connected to the intentional teaching happening in the classroom at the time, i.e. Literacy, Faith, Maths and /wellbeing.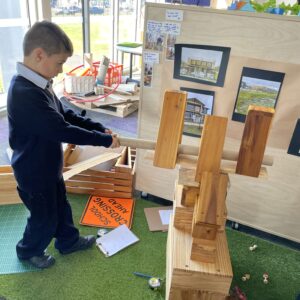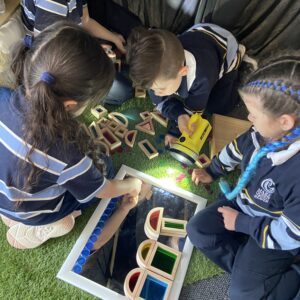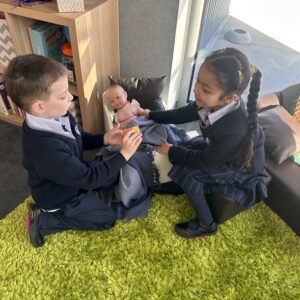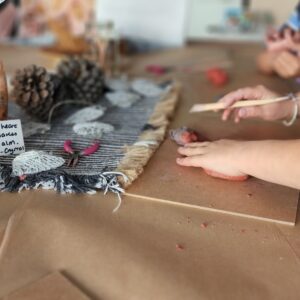 3-6 Discovery through Projects
Children are engaged in learning through projects where they explore concepts and develop understandings that are connected to the Australian Curriculum. Learning is designed to provide children with opportunities to immerse themselves in rich learning experiences through a range of 'Processes' including: the Design Process, Investigation Process, Field Study Process. Using thinking tools, they are provided with opportunities to express and refine their thinking.