Dear Families,
What is Remembrance day?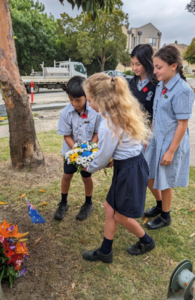 At 11am on the 11th day of the 11th month each year we remember the moment in 1918 when World War I came to an end. On Remembrance Day, we remember Australian men and women who have served in war and peacekeeping activities. Remembrance Day does not glorify war – it honours the memory of all those who laid down their lives for Australia. As a mark of respect to those who have served, we stop to observe one minute's silence. This year will mark the 105th anniversary of the Armistice, which ended the First World War. One thing we can do for the people who fought for our country, is to continue the tradition of remembering them. 
Scripture A reading from the holy Gospel according to John (John 15:12-17) 
My command is this: 
Love each other as I have loved you. Greater love has no one than this: to lay down one's life for one's friends. You are my friends if you do what I command. I no longer call you servants, because a servant does not know his master's business. Instead, I have called you friends, for everything that I learned from my Father I have made known to you. You did not choose me, but I chose you and appointed you so that you might go and bear fruit—fruit that will last—and so that whatever you ask in my name the Father will give you. This is my command: Love each other. 
This Remembrance Day we particularly called into our hearts those suffering at the hands of war in the Middle East.  We were delighted to partner with Fawkner RSL in commemorating this special day with a laying of a wreath on behalf of Mary Queen of Heaven.  Thank you to Rachel and Pauline and our school leaders Grace, Charlene, Livi and Mia for attending the ceremony and representing our school.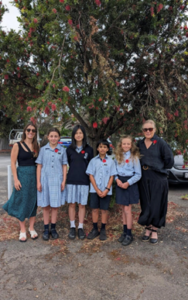 Prep transition
This week we welcomed 62 new preps and their families to MQH for our first Prep Transition morning.  A beautiful morning filled with warm MQH welcomes.  Next year we grow from a school of 105 with 20 staff to a school of 175 with 30 staff.  Watching and being part of the growth and development of our school has been an absolute pleasure and privilege.  How lucky are our new prep families for choosing to join a school community with such unity, teamwork and collaboration.  We are all really living into our school values of love, courage, respect and humility.
Classes for 2024 and beyond
Our classes for 2024 are currently being developed.  Many factors are considered in developing classes such as academics, friendships, wellbeing factors, gender balances, etc.  A process like this requires trust from our families, we know your children well and their needs.  Please trust that we will make the best decisions to place your child in a class that best suits their needs.
As with all Catholic Primary schools, the way classes are organized is very much a numbers game.  I am often asked the  question about composite classes v straight grades.  My response is very much aligned with our philosophy to learning & teaching… we teach to meet the needs of our learners.  Our planning is data driven and our focused learning encounters are pitched to the needs of that group of learners.  Whether your child is in a composite class next year or a straight grade, please be assured that they will continue to be delivered a child centered, data driven curriculum.   
Our school class and staffing structure for next year will be:
Prep A Leanne Cribbin & Attamjit Kaur
Prep B Amy Hodges, Chantal Luvara & Mary Pronesti
Prep C Alysha McLean & Natalie Evangelidis
1/2 A Pauline Boyle, Gabbi Stickland & Diyana Mousa
1/2 B Molly Nihill & Belinda Ribera
1/2 C Tameka Robertson, Dana Millsteed & Jaye Hall
3/4  Jess Maitland-Smith & Dana Di Donato
4/5/6 Rachel Giuffreda & Chatelle Taylor
Leadership
Principal Renae Gentile
Deputy & Literacy Dani De Luca
Learning Diversity Loretta O'Dwyer
Maths/Wellbeing Sarah Brown
Religious Education Pauline Boyle
Specialist Educators
Steven Avis STEM
Cathy Lyons Visual Art
Felicity Valetini Physical Education
Joanne Capparelli LOTE (Italian)
Enhancement Program (Extension & Intervention)
Lisa Michielin
School Psychologist
Maria Suliaman
Speech Pathologist
TBA
Christmas Carols
On Tuesday 12th December, we are hosting our very first school Christmas Carols. School will conclude at the normal time of 3:15.  We encourage all families to be at school and seated near the performance area by 3:30pm when the Carols will begin.  We predict the Carols will go for approximately 30 minutes.    From  4-5pm the children will be in the care of families, and we encourage you all to mix and mingle for a Christmas get together.  Sausages, drinks and Zooper Doopers will be on sale as our final school fundraiser for the year.
Please wear your festive gear, bring picnic blankets, family and friends for a wonderful afternoon of caroling!
Christmas Appeal – Helping Hands
Christmas is a time for giving and what better way than to partner with one of the most generous organisations in our Community – Helping Hands Mission.  
Helping Hands Mission our local not-for-profit charity organisation, with five Op Shops across Melbourne's north west suburbs. They rely on the sales in their stores to fund our Emergency and Material Programs. Helping Hands Mission accepts financial, material and food pantry donations.
This Christmas, our schools 'Taking Action' linked to our RE Units is to gather Christmas treats to give to the needy this Christmas.  Beginning this week we invite families, extended family, friends – the whole community to drop items into our school office.  On Thursday 7th December our school leaders will deliver our good to Helping Hands to be distributed out into the community.  Items we are seeking for donation:
Chocolates
Lollies
Candy Canes                                                                      
Biscuits
Gingerbread/Shortbread
Christmas Bon-Bons
Christmas Puddings
Custard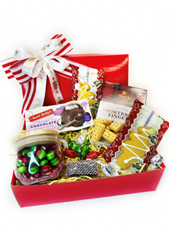 Lets all get behind this initiative and model to our children the real meaning of Christmas.
Sun Smart
November has blessed us with some pre Summer weather.  Please ensure your children are coming to school with sunscreen applied and with their school hats.  We have enacted our 'No hat, no play' rule to keep everyone safe.
Cyber Safety
We take the safety and well-being of our students seriously, and we want to ensure that all students at MQH are using technology appropriately.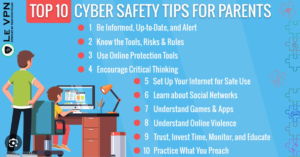 We also remind all parents that the legal age for using any social media accounts is 13 Years of Age.  Using platforms prior to this can pose various child safety risks, including the potential for cyberbullying and child grooming.
We encourage you to take the following steps to address use of technology in your home:
– Discussions: Have an open and honest conversation with your child about their online use or accounts they may have.  Ensure they are not involved in the creation or have shared any personal information.  Check their devices regularly.
– Review Privacy Settings: Help your child review their privacy settings on platforms to ensure they are set to protect their personal information and restrict access to their profile.
– Education on Online Safety: Remind your child about the importance of online safety, including not sharing personal information with strangers and the potential risks associated
with social media.
– Monitor Online Activity: Continue to monitor your child's online activity, interactions, and content they post to ensure their online experience remains safe.
We are committed to working together to ensure the safety and well-being of all our students. By taking these steps, we can collectively address concerns and help maintain a secure online
environment for your child.
Thank you for your cooperation and your commitment to your child's safety. If you have any questions or concerns, please feel free to contact us.
Learning and Teaching
Moderation for reporting
Our Educators have been working tirelessly to gather data and utilise various forms of data to inform the Semester 2 reports, which will be released later this term.  In order to ensure that children's reports are an accurate reflection of their learning, educators use a variety of sources of evidence.  This is called 'triangulation'. 
In education, the term "triangulation" often refers to a process of cross-referencing or using multiple sources of data to gain a more comprehensive and accurate understanding of a particular educational issue or outcome. When teachers moderate data for reporting purposes using triangulation, they are essentially combining various data sources to report on and assess student performance, instructional effectiveness, or other aspects of education. Here's how this process works:
Multiple Data Sources: Teachers gather data from various sources. These sources can include formal assessments (tests), formative assessments (classroom observations), student work samples, and other information that provides insight into student learning and performance.
Data Comparison: The teacher compares and analyses the data from these multiple sources. They look for patterns, trends, and inconsistencies to develop a more holistic view of student progress.
Data Moderation: Data moderation, in this context, involves ensuring the data is accurate, reliable, and representative of the intended outcomes. Teachers might cross-check data to identify and address any errors or discrepancies.
Reporting: After analyzing and moderating the data, teachers use the information to create reports on student performance. These reports are shared with students and families, to provide a well-rounded view of student progress.
Instructional Adjustments: Teachers may use the insights gained from triangulated data to make adjustments to their teaching strategies. For example, they can identify areas where students are struggling and tailor their instruction to address these specific needs.
Evidence-Based Decision-Making: The process of triangulation helps ensure that decisions about student performance and instructional strategies are based on a well-rounded, evidence-based approach rather than relying solely on a single assessment or data source.
Triangulation is a valuable practice because it minimises the risk of making decisions based on incomplete or biased data. It provides a more comprehensive and accurate picture of the educational landscape, which is essential for effective teaching and reporting.
It's worth noting that triangulation is not limited to individual teachers; school administrators and educational researchers also use this approach to assess and report on a wide range of educational outcomes, including school performance, curriculum effectiveness, and more.
Scholastic Book Club – orders close Nov 15
It's nearly a wrap for 2023! Last Book Club for the year. Book Club Issue 8 is now open. It's full of books to spark magic and joy in students so they read more for fun, including:
Christmas and Holiday Gift Ideas

Hot New Releases

Over 350 Summer Reading Ideas

Big Savings on Packs

$3 Value Books, and much, much more!

Please remember that the school cannot accept cash. If you would like to order please do so online and complete payment with credit card.