Dear Families,
It is wonderful to be back at Mary Queen of Heaven after my recent visit to The Holy Land.  The experience was an enriching one for me, one of reflection and spiritual growth.  To be able to visit the places that are so familiar to us as Christians, having heard about them in Scripture for so many years is quite humbling.  My observations were ones of beauty, history and complexity.  Such a small place, yet the spiritual home of three significant religions.  A place where Christians, Jews and Muslims live, work and pray alongside one another.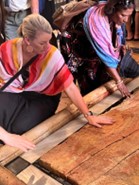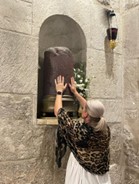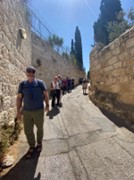 Visiting the Church of the Holy       Touching a remnant of a post               Walk down Palm Sunday Road
Sepulcher: the tomb of Jesus         Jesus rested at on his journey
    to crucifixion
Since my return the complex landscape of Israel and Palestine has changed considerably.  I ask you to pray for all in the Middle East and for peace in the world.  For the Israeli and Palestinian civilians caught up in a situation that none of them want or deserve.  Please hold all of these people in your hearts in the hope that there can be peace in this region.
We pray for all whose lives have been touched by tragedy, whether by accident or a deliberate act. 
For those who mourn, immerse them in your love and lead them through this darkness into your arms, and light. 
For those who comfort, be in both the words they use and all that's left unspoken; fill each heart with love. 
We ask this through Jesus Christ, whose own suffering brought us life, here and for eternity. 
Amen
Welcoming Prep 2024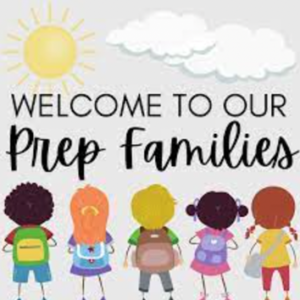 In the coming weeks we will be welcoming our prep 2024 children and their families as they begin the transition process.  If you see them on the school yard or waiting with their little one, please give them a big MQH welcome and help them feel like MQH is 'home.'   
Enrolments 
We have vacancies in Prep for 2024 and in some other year levels in our school. We ask you to help us spread the news to families in the area as there are still some families who have not decided on a school for 2024. Prospective families are welcome to contact us to arrange a tour with Renae or Dani.
Student free Days 
Monday 6th November our staff will be engaged in professional learning and composition of school reports. This is the day prior to Melbourne Cup Day.
Monday 4th December our staff will be engaged in professional learning.
BIG Childcare will be available on both of these days for the care of children.
Christmas Carols – Tuesday 12th December 
Christmas Carols are a beautiful way to end our year together!
School will finish at 3pm on Tuesday 12th December.  Families can arrive at school and settle in a space where they can see their performance area.
Carols begin at 3:30pm SHARP – they will conclude at approximately 4:00pm.
After the carols, a family picnic will be held.  We ask that you support our final fundraiser of Sausage Sizzle, drinks, Zooper Doopers and popcorn.  All will be on sale around the school yard.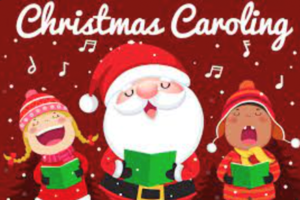 Snake safety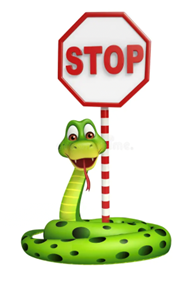 Last week we managed our first snake sighting on the property.  This is not surprising given the change in weather and our proximity to a developing area of bushland along our back fence.  We will be teaching the children about snake safety and ask you to have the same conversations at home.  Our management is simple and clear:
Never approach a snake
Stand still or
Back away slowly keeping the snake in sight      
Inform an educator immediately 
Educators evacuate the yard
Online safety
In today's digital age, children are growing up in a world filled with endless opportunities and potential risks online. Ensuring their safety in this digital landscape is a shared responsibility between schools and parents. Today I want to focus on the importance of children's online safety and the steps we can take to protect them.
Understanding the Digital Landscape
Children now spend more time online than ever, from studying to socialising. It's essential to acknowledge the benefits of the internet while being aware of the potential dangers. As parents and educators, we must equip our children with the knowledge and tools to navigate the online world safely.
Communication is Key
Open and honest communication is the foundation of online safety. Encourage your child to discuss their online experiences with you. Establish trust so that they feel comfortable coming to you with concerns or questions. Make it clear that you are there to support and guide them.
Setting Boundaries
Establish guidelines for screen time and appropriate content. Set clear rules regarding which websites and apps are safe for your child to use. As your child gets older, these boundaries can evolve to match their maturity and responsibility.
Teach Responsible Online Behavior
Educate your child about the importance of responsible online behavior. Emphasise the significance of respecting others, maintaining privacy, and not sharing personal information with strangers. Highlight the consequences of cyberbullying and the importance of kindness online.
Supervise your children online
Ensure all digital devices are in public areas of your home.  Children should not be using devices unsupervised or in their bedrooms.  Talk to your children about their online activities, get involved
Social Media
No primary school child should have any of the below accounts.  They all require an age of 13+ or 18+!  These platforms require users to be socially savvy and understand the  online behaviour of those they know and of strangers.  Please check your child's devices and delete any of these apps for their safety.  If you allow your child to have these apps, please understand it is compromising their safety and they your child can be accessed by strangers often acting as young children.  Additionally, much of the content on these platforms is not appropriate for primary school aged children
Say no to these platforms for your children and check devices regularly.
Facebook
Instagram
Snap Chat                               
Tik Tok
Messenger
Twitter
Use Parental Control Tools
Utilise parental control software to monitor and limit your child's online activities. These tools can help you keep track of their digital interactions, block harmful content, and ensure they are using the internet safely.
Stay Informed
The digital world is constantly evolving, and staying informed is crucial. Attend workshops, read articles, and keep up with the latest online trends and safety measures. This knowledge will empower you to guide your child effectively.
Promote Offline Activities
Encourage your child to balance their online and offline activities. Physical activities, hobbies, and face-to-face social interactions are essential for their overall development.  Research is suggesting too much screen time is resulting in social issues and eye sight problems for young children.
Report and Address Issues
Teach your child how to report any online incidents that make them uncomfortable or fearful. STOP, BLOCK, TELL Address these issues promptly and appropriately, involving school authorities if necessary.
Remember that we are here to support you and your child in their online safety journey. Together, we can create a secure and nurturing environment for them both online and offline.
COVID or general sickness 
We have had some cases of COVID arise across our Greenvale community in the past weeks. Please remain vigilant and test when showing symptoms. We have a number of children who have auto-immune disorders which makes them more susceptible to illness, so as a community we ask that we work together to help protect them. Please stay home if you are feeling unwell.
Hats 
We remind parents that with the warmer weather upon us, children need to wear a school hat when outside. We also recommend the application of sunscreen in the mornings to protect your child's skin during break times. Should children not have a hat outside, they will be asked to sit under a shaded area during break times. Our uniform shop Noone is fully stocked with school hats.
Leaving MQH at the end of 2023? 
Please let the office know ASAP if your child is leaving MQH at the end of the year. This information significantly impacts our staffing and class configurations for 2024. Email: info@mqhgreenvale.catholic.edu.au 
Phone: 03 73795600
Learning and Teaching
Why do we value small group explicit instruction (Targeted Teaching)?
At Mary Queen of Heaven, children are engaged in at least two small groups of Targeted teaching for reading, writing and maths learning. These sessions are explicit in their design, and driven by data, essentially we are 'intervening' by supporting children's learning through modeling, scaffolded support and feedback.  
Research shows that explicit instruction is far more effective than whole class instruction.  At any given time there can be a spread of at least 4 or 5 (sometimes more) levels of achievement in one classroom alone.  Thus, it is important that we spend more time supporting children at their point of need, we call this their 'Zone of Proximal Development'.  
What does data-driven instruction look like?
▪️Educators gathered in dialogue
▪️Assessment is collected for analysis
▪️ Assessment is moderated and checked against the Curriculum 
▪️Learning goals are created
▪️Explicit teaching lessons are planned